Subsidies of up to CZK 200 000

Financing at our branch with zero cash

Significant reduction in electricity costs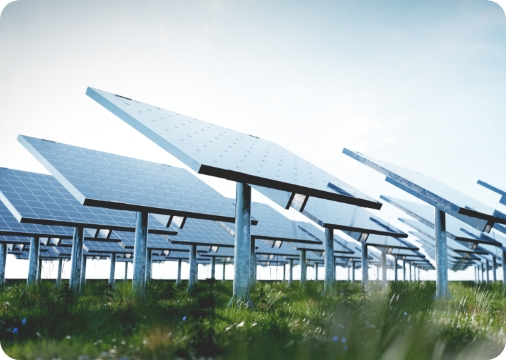 How Photovoltaics Work
A photovoltaic power plant produces electricity from sunlight. Its basic element is photovoltaic panels, which include many photovoltaic cells. This is where a fundamental phenomenon occurs. When sunlight hits a photovoltaic cell, a photoelectric effect occurs inside, resulting in an electric current.
The electricity produced can be used for immediate consumption or its surplus can be used efficiently e.g. for heating or for storage in your own or a virtual battery for later use.
Why Get a Photovoltaic Power Plant?
Energy Self-Sufficiency
The energy produced by solar panels allows your home to be partially energy self-sufficient.
Long Service Life
Manufacturers typically declare that the silicon cells inside the panels will last up to several decades.
Quick and Easy Installation
The installation does not involve any major intervention in the building and thus does not interfere with your daily life.